Did you know that you can get a free 25 dollar gift card for your Galaxy Note 8.0 N5100 tablet? All you have to do is visit the Samsung page given below with the details asked and you will get an email in less than 24 hours consisting of a promo code. The only catch is you need to be in the US.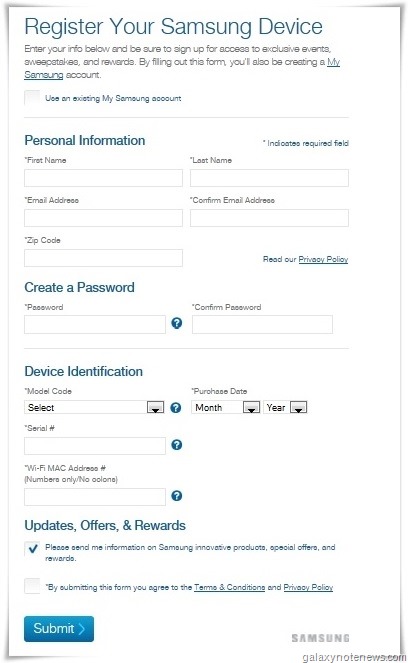 Visit this page and fill in the first name, last name, email ID, Zip code, password, device model, purchase date and serial number, Wi-Fi Mac Address. (You can find it in Settings->About->Status)
After that, verify once again and click on Submit to well, submit the form.
PS – If you are not in US, just use a US proxy to redeem the gift. This also works for getting 50GB dropbox storage.