Couple of months back, we posted a review of Zenus Vintage case for the first generation Samsung Galaxy Note and we loved the detail and precision Zenus puts in while manufacturing cases for various Samsung phones and tablets. The Massitge cases are special as they have letters and symbols engraved on the leather giving them a very unique and different look.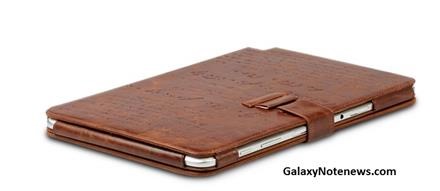 While the leather is 'synthetic leather', it feels very much like a real leather. Here is a video of it:
You can buy the Massitge case for just $75 from here.