Some of us are still on our contracts and cannot purchase the S5 and some of us are just not interested in the S5 as it lacks S-Pen – a note taking accessory which makes the entire Galaxy Note series unique and popular. However an XDA user has ported the ROM of S5 and added S-pen apps to it. The end result is amazing and very useful.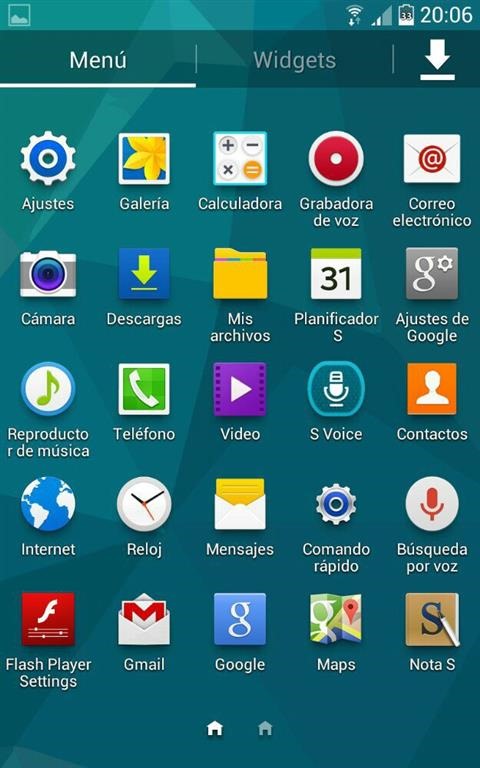 The ROM is in Spanish but you can select English as your preferred language. Here is the list of its features.
– Disposal apk
– Deoxeded and Zipaligned
– Airview
– 4 Options reset.
– Custom AccuweatherWidget
– Custom Keyboard
– Limitlessness in multiwindow.
– Lantern on lock screen
– Button menu to kill applications.
– Launcher 270 º rotation
– Note 2 S voice
– Application Note 3 SketchBook
– Wallpapers, 30 funds of known terminals.
– 24 personalized toggles
– SecPhone HD
– Call Recorder
– Lock screen with transparent reporting.
– Removal of lock transparent curtain
– Call Button contact.
– Horizontal Calibration
– S Pen Gesture
– Configuration clock position
– AOSP lock screen
And here is how to install it. First download it from here and follow these steps.
1 Make sure you are using a safe kernel. Otherwise hop on to this link to install the kernel and then restart the recovery.
2 In Wiper make full recovery (The first wiper goes into recovery you will like the phrase new rom).
3 Install the rom and reboot.