Poetic has churned two really good quality cases for the Samsung Galaxy Note 10.1 2014. First is Poetic Slimbook case, where tablet slides into the interior leather cradle. It fits snugly and has all ports accessible. There is a hole on its spine for charging it.
You can use the Poetic Slimbook Case as a stand too by folding it back. There are some nice pics of it that let you store a stylus, and micro SD card. You can find more high resolution pics on this flickr page.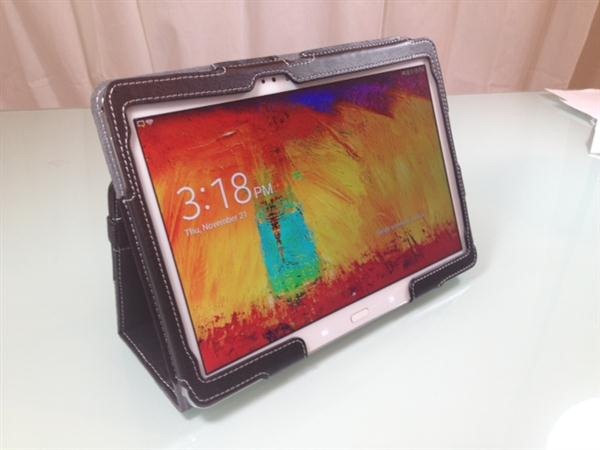 Second is Poetic Strapback case. The case doubles as multi angle stand and is not at all on the bulky side. The back has hard touch to it. You can get it for just $4.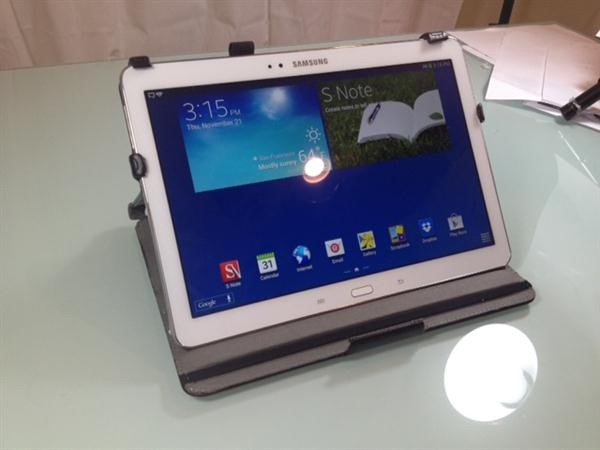 I really like its handstrap, and it lets you use it one handed. The build quality is great for its price and I totally adore its smooth leather that adds to its premium feel. The case is well padded and is a perfect companion to the Samsung Galaxy Note 10.1 2014. You can get the case from here for just $9.