Two years back, nobody knew that the affordable tablets could be so good. That was exactly our reaction when Google released Nexus 7 last year for 200 dollars. At that time, the comparably speced tablets were going for atleast 100 dollars more. This year, the Nexus 7 2 was introduced with a slightly higher price tag of 229 dollars and to be honest, we all got a little concerned that its higher cost will dissuade budget shoppers from buying it.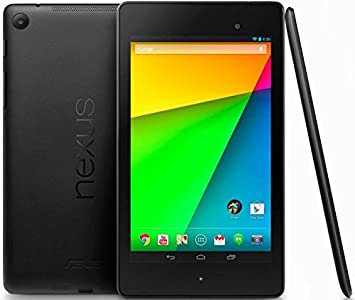 After we went through its specifications, we forgave Asus for slight increase in price. For the extra money, we were getting an amazing full HD display packing 1920 x 1200 pixels, 2GB RAM and a rear camera. If you were not down with that – you also get quad core processor, wireless charging and latest version of Android – Jelly Bean 4.3.
Nexus 7 2 Specifications
SCREEN
7.02" 1920×1200 HD display (323 ppi)
1080p HD IPS
Scratch resistant Corning® glass
CAMERAS
1.2MP front facing, fixed focus
5MP rear facing, auto focus
DIMENSIONS
114 x 200 x 8.65 mm
0.64lbs (290g) Wi-Fi, 0.64lbs (290g) LTE
BATTERY
3950 mAh
Up to 9 hours active use
Wireless charging built-in (Qi compatible)
AUDIO
Stereo speakers
Surround sound, powered by Fraunhofer
PROCESSING
CPU: Qualcomm Snapdragon S4 Pro, 1.5GHz
GPU: Adreno 320, 400MHz
WIRELESS
Dual-band Wi-Fi (2.4G/5G) 802.11 a/b/g/n
NFC (Android Beam)
Bluetooth 4.0
MEMORY
16GB or 32GB internal storage
2GB RAM
PORTS and CONNECTORS
microUSB
SlimPort™ enabled
3.5mm audio
Microphone
Power and Volume buttons
SENSORS
GPS
Gyroscope
Accelerometer
Compass
Ambient Light
Design
At first glance, the new Nexus bears an obvious resemblance with its predecessor, but if you look closely, you will find that Asus actually made few important changes. Despite packing more power and hardware than before, it is actually lighter. The WiFi-only models weighs 290 grams and the LTE model weighs 299 grams. It measures 200 x 114 x 8.7 mm which makes it 1.5 mm taller and 6mm narrower than before.
As you can already imagine, then, while we did not have a problem in fitting the first generation in our pants, the newer model is even easier to hold and fit in our khaki pants.
In terms of aesthetics, Asus went for the dimpled rubber which is same as the one used in original, thus sporting a all plastic rubber with matte finish. It gives an excellent grip while staying immune to fingerprints. Excellent. It is not scratch proof though and we suggest getting a case to protect your investment.
The bezels surrounding the screen are much narrower than before and Asus shaved around 2.75 mm on each side.
Unlike the new Galaxy Note and Galaxy Tab tablets, there are no capacitive soft keys, since the Nexus 7 2 makes use of virtual navigation buttons instead. Above the display is a front facing camera.
The front camera sits exactly in the center which makes it great for taking selfies.
Flip over the new Nexus 7, and you will notice that there are no dimples. That is because Asus has added a 5 mega pixel camera on the back. Unfortunately, you will not be able to take pictures in the dark as there is no LED flash on the back. There are three speaker grilles – one on the top and 2x on the bottom. That means, you can now enjoy stereo sound – big step ahead from the mono sound setup on the original. The 3.5mm headphone jack now sits on the top instead of bottom. The power button and volume rocker buttons live on the right side, just above the microphone. The micro USB slim port connector is placed between speakers and bottom.
An obvious advantage of using Nexus 7 2 over iPad Mini is former's support for USB OTG.
Display
Last week, when Nexus 7 2 made its debut, Google most wanted to emphasize its display which now packs full HD 1920×1200 resolution. Compared to last year model, the new pixel density increased from puny 216 ppi to 323 ppi. Impressive – very. Not only that, the new Nexus offers more accurate colors and crisp fonts. The screen has excellent viewing angles and is adequately bright to ensure you would not have any problem in reading it directly in sunlight or brightly lit rooms.
In simple words, it is now a much better canvas for watching movies and games.
Operating System
With the new tablet, Google introduced next version of Android, v4.3 and unsurprisingly, it comes with Android 4.3. To be honest, not a lot has changed since Android 4.1. The killer feature here is multi user account support – the ability to switch accounts has been non existent in mobile operating systems. Also, you can set passwords or lock specific applications.
The operating system also introduces support for Open GL ES 3.0, which means that you will soon finds games with beautiful graphics with exceptional detail. Multi-threading and multi-core CPU support has also been improved. Here are other enhancements introduced in Android 4.3.
Optimized hardware geofencing APIs
Dialpad autocomplete
WiFi scan-only mode
New sensor types
Support for screens with 4K resolution
Ability to pick and choose which app permissions you want to grant
Improvements to photo sphere stitching
Modular DRM framework
On-screen GPU profiling
Performance
The Nexus 7 2 has different and improved internals over last year's model. It packs Qualcomm Snapdragon S4 Pro processor inside, which has already been beaten by Snapdragon 600, 800, but that does not mean it is slow. The vanilla Android ensures that there are no slowdowns. Here are the benchmark scores of new one and old one.
Quadrant 2.0 – 6133 vs 3710: Higher is better
Vellamo 2.0 – 1597 vs 1301: Higher is better
Antutu 3.2 – 19755 vs 11679: Higher is better
Sunspider 1.0 – 602 vs 891: Lower is better
GLbenchmark Egypt – 40 vs 9.6: Higher is better
CF-bench – 15366 vs 11679: Higher is better
In 2012, Asus and Google surprised us when they churned out a tablet with quad core Nvidia Tegra 3 processor for under 200 dollars. While it was not without issues, it offered excellent performance. Unfortunately, Nvidia was not made a part of Nexus program this year and Asus partnered with Qualcomm for their powerful S4 Pro chips backed by Adreno 320 GPU and a spacious 2GB RAM.
Battery Life
Asus has made an incredible effort to make the tablet slimmer and as a result, the battery size has shrunk from 4325 mAh to 3950. This worried us first as it had to supply power to that full HD display, more powerful processor and extra RAM. But in normal use, you will easily able to make it last atleast a day.
The Nexus 7 2 lasted us a good 7 hours and 10 minutes in our video rundown test where we played back a full HD movie on endless look with fifty percent brightness. This is less than first generation nexus by 2 hours, but then the new model has much brighter display.
Pros
** Mesmerizing full HD display
** Excellent performance
** Great stereo speakers
** Amazing sound quality
** Wireless charging support
Cons
** Weird bezels
** Battery life runtimes are not as good as the original Nexus 7 tablet.
Verdict
Even though the Nexus 7 2 costs $30 more, it is still the best bang for the buck, and is still the most affordable tablet out there. It will lure both budget as-well-as tech savvy shoppers.