Medion Lifetab E10312, 10 inch tablet is soon going to make its way to the Aldi stores starting September 12. For just 180 Euros, you can grab the new Lifetab E10312 tablet that comes loaded with Android 4.2 jelly bean operating system. Its specs include 10 inch display with a resolution of 1280 × 800 pixels. Inside, you will find a 1.6GHz Cortex A9 dual core processor, 1GB of RAM and 16GB flash memory.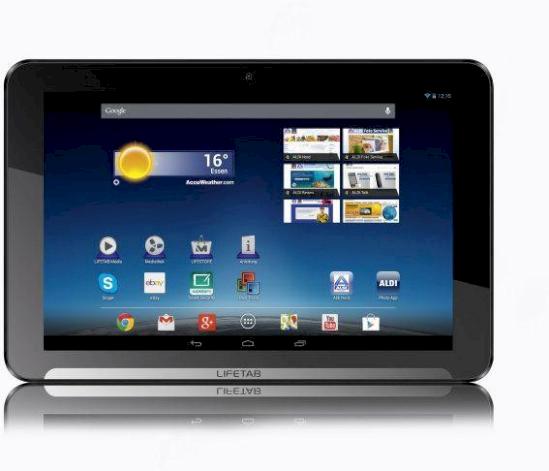 If the internal storage is too little for you, you can use its micro SD card slot to expand the storage further. On the back, you will find a 2 mega pixel camera for taking pictures in case you have not bought your phone with you. There is an HDMI output port as well to let you hook the Medion E10312 with an external display or HDTV.
The only grip – there is no 3G or UMTS. However, at 180 Euros, the Medion E10312 is still very tempting. If you can shell out few more Euros, consider getting the Acer Iconia A3 tablet that retails for 250 Euros for the WiFi model and 299 Euros for the 3G model. Nexus 7 LTE model is also a great alternative.