Apple will launch an interactive component InfoShack in iOS 16, which the blogger calls a big component. The large component is an upgrade of the small component on iOS 15. It can display the user's Apple ID avatar, or directly start the timing function in the component. The user's itinerary can also appear in the drop-down list in the form of components.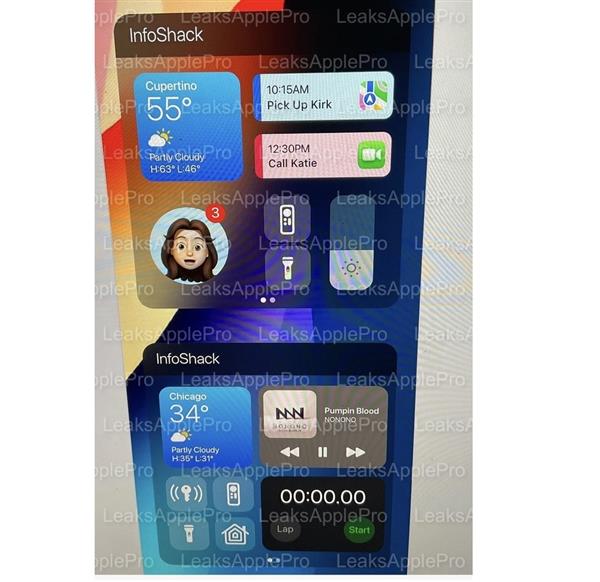 In addition, the blogger also said that iOS 16 is currently under development, and it is uncertain whether these features will be finally implemented.
It shall be noted that iOS 16 beta or even alpha version is still not out. So, all we have are some leaked screenshots from Apple's private testers. There is a lot of work to do so there could be changes to this during the coming months.
Some think it is not a real screenshot as the Apple TV remote logo is wrong – there isn't a dot above the volume controls. Plus, the weather widget is old design in terms of colors and the big sur logos seems a bit late.
Hmmmm. Are you sure these are real? The remote icon isn't even apples it's not even what the new remote looks like at all.

— James (@jamespat1301) January 27, 2022
If this happens and if it's not unreasonably limited (no access to clipboard or text input, say) it might finally get me to do a Pleco widget.