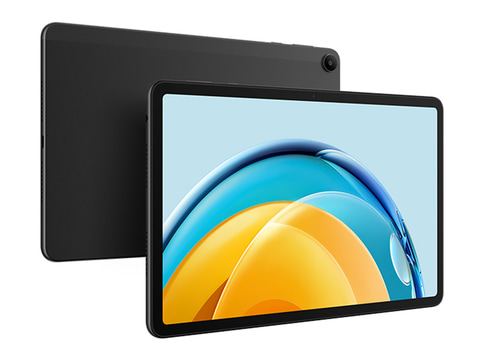 Huawei Technologies has released the entertainment tablet, MatePad SE 10.4 equipped with a 10.4-inch 2K display. The price is expected to be around 231 USD for the 3GB memory / 32GB storage model and ~$253 for the 4GB / 64GB model.
Equipped with a 10.4-inch IPS liquid crystal that supports 2,000 x 1,200 pixel display, Huawei MatePad SE 10.4 claims a screen share of 83.6%. While enhancing the sense of immersion, the weight is kept to 440-grams, and the curved design makes it easy to hold, making it comfortable to hold for a long time.
In addition, Huawei MatePad SE 10.4 is equipped with a 3D sound function using the proprietary technology Histen 8.0, and the dual speakers make the human voice stand out, and the sound quality of calls, movie lines, and online classes can be delivered clearly.
By switching to eBook mode from the control panel that appears by swiping down from the top of the screen when reading, the brightness and contrast of Huawei MatePad SE 10.4 are automatically adjusted and the content is displayed in grayscale for long reading. Equipped with features such as a function that reduces eye fatigue even when Huawei MatePad SE 10.4 is used, and a kids mode that allows you to restrict access to websites and specified apps.
Other main Huawei MatePad SE 10.4 specifications are Qualcomm Snapdragon 680 processor and Harmony OS 3.0 OS, which is Huawei's modified version of Android. The interface includes USB 2.0 Type-C, IEEE 802.11ac compatible wireless LAN, Bluetooth 5.0, approximately 2 million pixel front / approximately 5 million pixel rear camera, microSD card slot, etc. The body size is about 246.9 x 156.7 x 7.85mm.