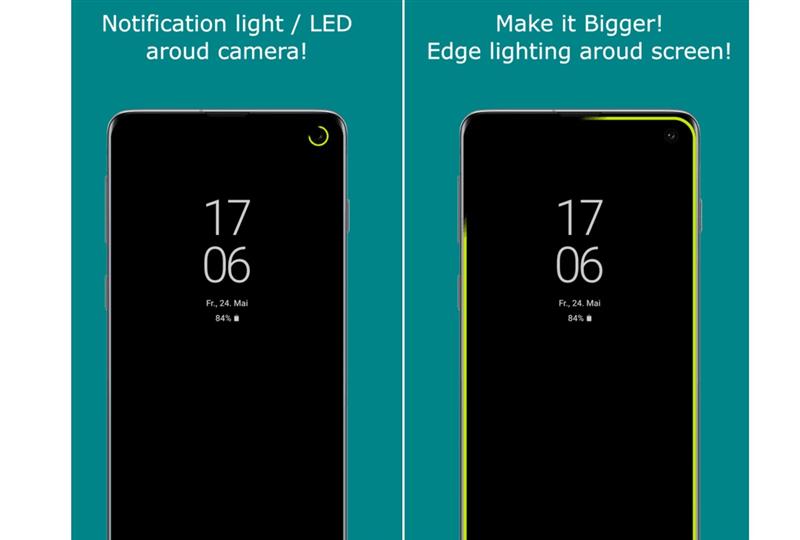 Samsung Galaxy Note 10 and Note 10 Plus lack notification LED like its predecessor, Note 9 but there is a hack on XDA developers that lets you use the always-on display feature of your Note 10 to notify you about the notifications.
Called the aodNotify, this app activates always-on display whenever you get a notification and disable it once you have read it.
Since it makes of Note 10's built in feature, there is no extra battery drain. This app  creates an animated edge lighting effect around the screen, camera cutout or notch.
Here are features of aodNotify/
* Notification light / LED for Note10
* Activate Always On Display (AOD) on notifications
* Edge lighting effect for incoming notifications
* Disable Always On Display when notifications are cleared
* Select apps which can turn on Always On Display
* Activate Always On Display while charging
* Minimal battery consumption
You can download it from Play Store. Interestingly, aodNotify is compatible with other galaxy devices as well that include S7, S8, S9, S10, Note 8, Note 9, Note 10, A6, A7, A8, A9, A30, A50, A70, A80, M30, C5, C7 and C8.