As with any Samsung phone or tablet, you get tons of bloatware pre-installed. While some users live with these bloatwares, some root it and uninstall them using Titanium backup. The easy way to get rid of all the bloatware is to install a bloatware free ROM. An xda user has made it and there are absolutely no junk applications in it. Here is a screenshot of it.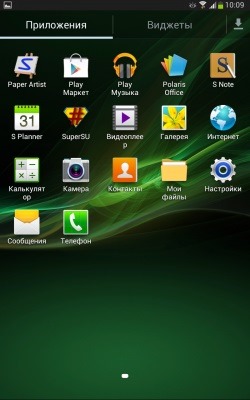 One thing to keep in mind though – the ROM is only meant to be installed in 3G + Wi-Fi version of this tablet (called N5100). It will brick if you install it in Wi-Fi model (N5110).
And sketching-lovers – do not fret as it still has S-note and S-pen installed. Free RAM with this ROM is over 1500 MB and Antutu benchmark score is 17400! To flash, just download it and put it on to your SD card and flash using CWM recovery.