While buying a latest smartphone, you would probably look at the cost and compare phones that have similar features. Once you zero down on the smartphone of your choice, you begin the buying process. Most online stores have discounted rates for the smartphones that they sell, but for further discounts people generally search for discount coupons. Paytm coupons are the most commonly used coupons for the purchase of smartphones online.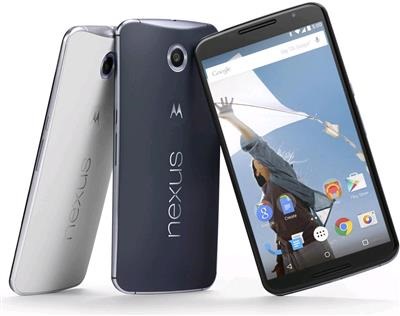 With the advent of the latest Android operating system (Lollipop), many people are selecting the smartphones that have this latest OS. Let's have a look at some of the best smartphones that have the Lollipop operating system.
Google Nexus 6
This smartphone along with the Nexus 9 tablet have a lot to boast with the Lollypop operating system. In addition to the software, the hardware too packs a punch with the Snapdragon 805 processor. The amazing quad HD display and the nimble camera are the key attractions of this phablet. Other features of this Lollypop running phablet are: 3GB of RAM, 3,220mAh battery, 2,560 x 1,440 pixels resolution, Adreno 420 GPU, 13MP optically stabilized rear camera (with ring flash and dual LEDs) and 2 MP front facing camera.
HTC Desire 826
This is another smartphone that runs on the latest Lollypop operating system. When you look at some of the reviews of this smartphone, you find that it houses one of the best cameras. It has a 13 MP primary camera with an LED flash. The front facing camera is a 4-ultra pixel shooter that provides fantastic selfies even in low light conditions. Other key features of the Desire 826 are: 16GB/32GB of expandable storage, 5.5-inch FHD display, 4G LTE, 64-bit octa-core Snapdragon 615 processor and 2GB of RAM.
ASUS ZenFone 2
This smartphone is considered to be a next-gen ZenFone series smartphone that houses a 4 GB RAM and a 64-bit Intel Atom Z3580 processor. Here are some of the fantastic features of this smartphone: 5.5-inch full-HD display; 13MP rear shooter, 4G LTE, 3,000mAh battery, 3X Optical Zoom etc.
Micromax Canvas Juice 2
This is one of the flagship phones from Micromax that dominates the budget smartphone segment. This Lollypop enabled smartphone houses some of the best hardware components such as the Quad Core Mediatek processor and 2GB RAM. Other features include 8GB internal storage, 2MP front camera, 8MP rear camera, 3000mAh battery, etc. This phone is available in silver colour and is reasonably priced at Rs. 8875.
Lenovo A7000
This 5.5 inch smartphone has become very popular because of the high end hardware and the latest software (Lollypop). Here are some of the main features of this smartphone: 1.5 GHz Octa-Core MediaTek MT6752M processor, 8MP autofocus camera with LED Flash, 2GB RAM, Bluetooth 4.0, 2,900mAh removable battery, GPS, LTE / 3G HSPA+, Wi-Fi 802.11 b/g/n. At a price tag of Rs. 8,999, this is definitely one of the best smartphones to be floating in the market. If you search the online stores, you find this smartphone very competitively priced.