This is a case review of Scout case for Samsung Galaxy Note 3 and it for the Urban Armor Gear. I picked this up few days ago and have been using it since then. UAG cases normally has good reviews and this one is no exception. I bought the Urban Armor Scout Note 3 case from Urban Armor's website. The case retails for $ 34.95 and that includes free shipping via USPS.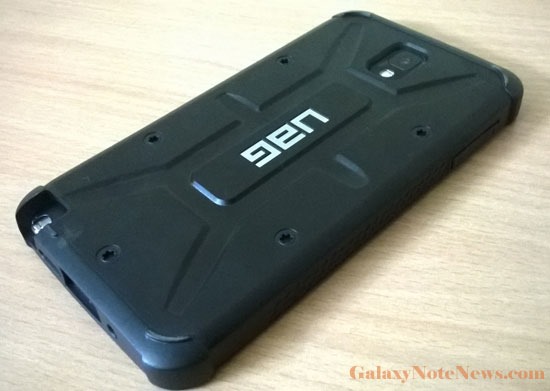 The packaging is really good. UAG makes a lot of cases for lot of different phones so they have same packaging for iPhones, HTC phones and Samsung phones. The packaging includes a screen protector, cleaning cloth and the case.
Made of high quality TPU
The UAG Scout is made from TPU on the inside. For those who do not know about TPU – it is not cheap silicon that you find in most cheap cases. Such cases pick up dirt easily and look really bad after few days of use.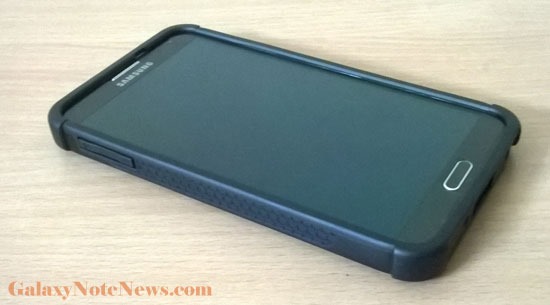 On the outside, there is hard plastic with a big UAG logo which looks pretty cool. The detail on this case is really remarkable. The fake rivets gives it a rugged look.
On the sides, there are honeycomb cutouts and it will give you just enough grip to hold on to the phone. The cutouts are really nice. Sleep / power and volume buttons are covered. Buttons are not stiff and make clicky sound which is nice.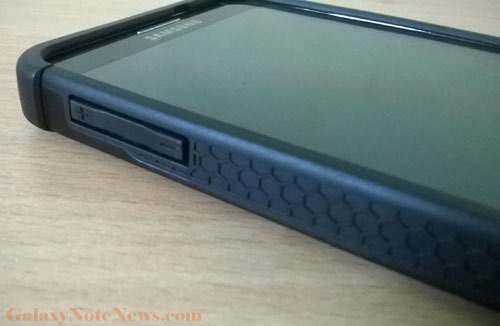 A lot of people think that is a UAG Scout is a two piece case but it is not. It is all fused together into one solid piece. All you have to do is take your phone and guide it into the case.
Rugged protection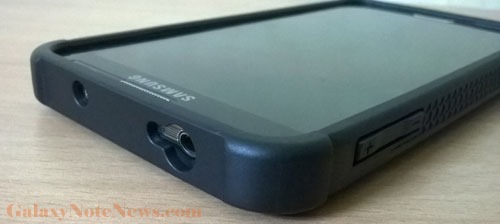 It adds extra protection on the sides. So if you drop from, say like 6 or 7 feet, it will protect the display from getting scratched or messed up. There is a little lip on the corners of back side that protects the camera, back of the case from getting scratched.
Verdict
The UAG Scout for Galaxy Note 3 does not add a lot of bulk. I have medium hands and I have no problem in gripping this case. It is a great case and does not cost a lot of money. Feel free to check out UAG case collection at urbanarmorgear.com