We have rooting instructions for the Samsung Galaxy Note 4 SM-N910 series android phone. Go to Settings -> About device -> Model number if you are not sure about your device model.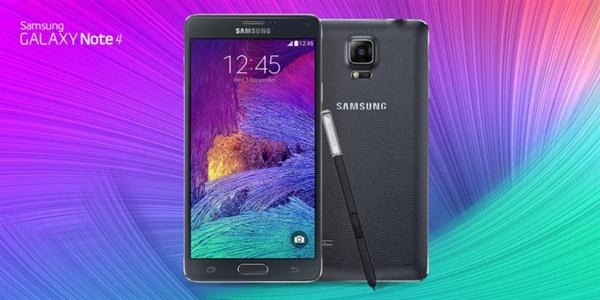 This is only meant to be used on stock firmware with stock recovery. So make sure you are on stock firmware before proceeding.
SM-N910C N910U N910K N910L N910S N9100 N9106W N9108V N9109W rooting is also supported.
– Download and unzip the CF-Auto-Root-….zip file from bottom of this post.
– If you end up with a recovery.img and cache.img file, you've extracted twice. You need to end up with a .tar.md5 file – don't extract that one
– (USB) Disconnect your phone from your computer
– Start Odin3-vX.X.exe
– Click the PDA button, and select CF-Auto-Root-….tar.md5
– Put your phone in download mode (turn off phone, then hold Vol Down + Home + Power to boot – if it asks you to press a button to continue, press the listed button, or run adb reboot download command)
– USB Connect the phone to your computer
– Make sure Repartition is NOT checked
– Click the Start button
– Wait for Android to boot
– Done
SM-N910F (International, Qualcomm): CF-Auto-Root-trlte-trltexx-smn910f.zip
SM-N910G (Asia, Qualcomm): CF-Auto-Root-trlte-trltedt-smn910g.zip
SM-N910H (Asia, Exynos): CF-Auto-Root-tre3g-tre3gxx-smn910h.zip
SM-N910T (T-Mobile USA, Qualcomm): CF-Auto-Root-trltetmo-trltetmo-smn910t.zip
SM-N910P (Sprint, Qualcomm): CF-Auto-Root-trltespr-trltespr-smn910p.zip
SM-N910R4 (US Cellular, Qualcomm): CF-Auto-Root-trlteusc-trlteusc-smn910r4.zip
SM-N910W8 (Canadia, Qualcomm): CF-Auto-Root-trltecan-trltecan-smn910w8.zip
SM-N910C (Thailand, Exynos): CF-Auto-Root-trelte-treltexx-smn910c.zip
SM-N910U (Hong Kong, Exynos): CF-Auto-Root-trhplte-trhpltexx-smn910u.zip
SM-N910K (Korea, Exynos): CF-Auto-Root-treltektt-treltektt-smn910k.zip
SM-N910L (Korea, Exynos): CF-Auto-Root-treltelgt-treltelgt-smn910l.zip
SM-N910S (Korea, Exynos): CF-Auto-Root-trelteskt-trelteskt-smn910s.zip
SM-N9100 (China, Qualcomm): CF-Auto-Root-trltechn-trlteduoszc-smn9100.zip
SM-N9106W (China, Qualcomm): CF-Auto-Root-trltechn-trlteduoszn-smn9106w.zip
SM-N9108V (China, Qualcomm): CF-Auto-Root-trltechn-trltezm-smn9108v.zip
SM-N9109W (China, Qualcomm): CF-Auto-Root-trltechn-trlteduosctc-smn9109w.zip