If you fathom all the amazing features of the Samsung Galaxy S8 on your Note 3, a developer has ported Samsung S8 UI and other amazing S8 applications for the Note 3. To flash S8 ROM for Note 3, you will need root permission and Note 3 TWRP custom recovery. ROM is said to be very stable and everything is working like a champ. So you can easily use it as your daily driver.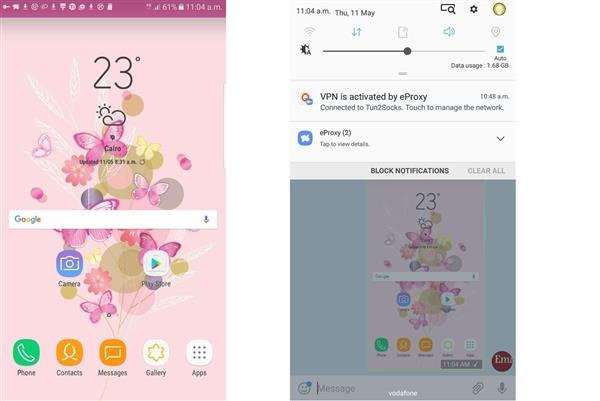 Here are the Samsung Galaxy S8 features included in this ROM – SMusic , TouchWizHome , SBrowser , VoiceRecorder , Icons , SamsungNotes , GameHome , Weather , WeatherWidget , SamsungTheme , Audio , Fonts , sounds , GearManager , VideoList , Wallpaper , Build.prop , Themed SystemUI(StatusBar) , SamsungContact , SamsungIncallUI.
You can download the ROM from here and put in your phone's storage. Then flash it in TWRP. The ROM also comes preloaded with Samsung galaxy S8 wallpapers for the best possible S8 feel.
This is an excellent ROM for those who are not yet ready to switch to new hardware like S8 and want to use their Samsung Galaxy Note 3 as much as possible. This year, Samsung will be releasing Note 8 which might be right time to upgrade. Until then, you can simply install S8 ROM on your Note 3.