Unless you are a computer expert, chances are that you are not comfortable with photo editors. This is now a myth as Movavi photo editor is one of the easiest picture editors out there. We were on the quest to find the top photo editors that were dead-easy to use and Movavi application came out on top. It is compatible with both mac and windows and its installation process is seamless and does not require any expert knowledge.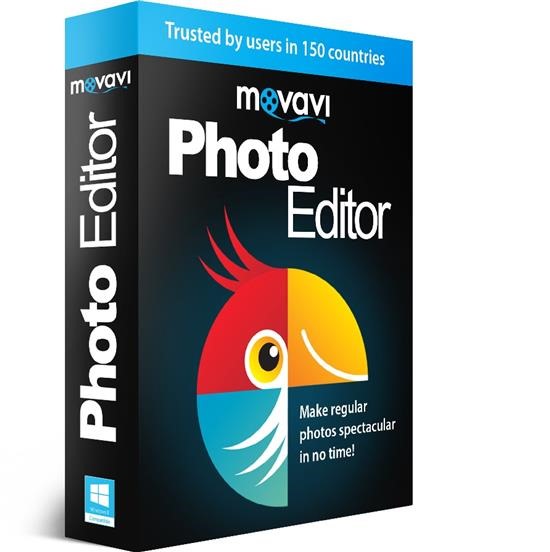 In fact, it is easiest application out there on either platform to edit photos. Once the installation process has completed, double tap on its app icon to start it. Add the image by clicking "Browse for images" button. You can drag and drop pictures into the application window as well. Movavi photo editor supports batch image processing and lets you work on multiple pictures at once.
It comes with several photo editing tools that you adjust various aspect of the picture. You can play around with brightness, contrast, tint, shadows, highlights, gamma and what not. Increase intensity of an effect by moving slider to right and decrease by moving slider to left. It is really that easy.
Any change you make to the picture is shown in real time so what you see is what you get later. In case you are not satisfied with the effects, you can roll back to original image easily. Also included are basic image editing tools like crop, flip, straight and resize. Resizing allows the user to reduce the overall file size, making them more suitable for email and sharing on social networks.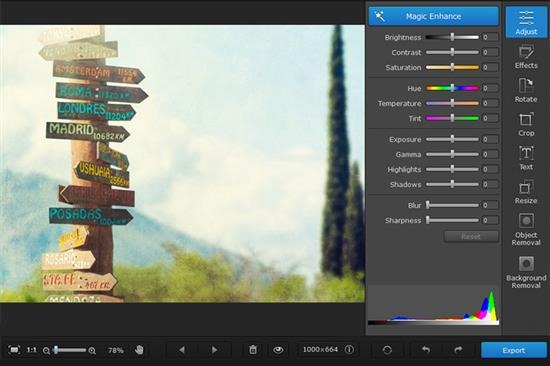 Another very interesting feature is background swap where you can swap the background with a totally different background. It is also incredibly helpful if you want to remove an unwanted background object or person. To do this, mark the unwanted object with a red marker and things that you want to keep with green marker. The objects will be outlined with yellow color. Now, you will be able to swap the background easily. That is it, you do not need to be an expert to do complex things.
Save the changes by clicking on the Export button. File can be saved in multitude of image formats.
So there you go – Movavi Photo Editor does not require you to be a professional expert and all that you need to use this app are true computer basics.