Both Samsung Galaxy Note 4 and Galaxy S6 are popular phones but since the Note 4 was released before S6, it did not get improved Galaxy S6 keyboard. Fortunately it was made available for download by custom ROM developers.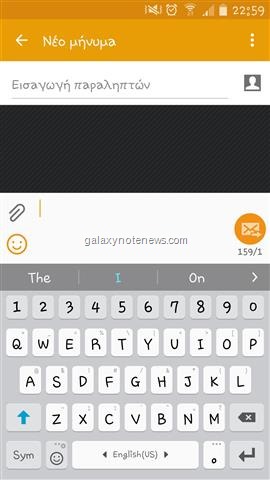 Install Samsung Galaxy S6 Keyboard for Note 4
To install the Samsung Galaxy S6 Keyboard for Note 4, download this file and flash it in recovery. To put your Note 4 in recovery mode, hold down volume up + power button. Then browse for the file you downloaded earlier and press power button to flash it. It will only take few seconds for the flashing process to complete.
Then do a reboot. The Galaxy S6 Keyboard is working perfectly on my Galaxy Note 4. It is important to note that you must be on Lollipop to use it.