When I took the Samsung Galaxy Note 2 out of the box, I was blown away by the precision and craftsmanship of Samsung. No, I did not find it enormous as I was a first generation Galaxy Note user. It is great for those who want:
* Big display
* Big battery
* Stylus
* Fast processor
* 2GB RAM
* Latest Android OS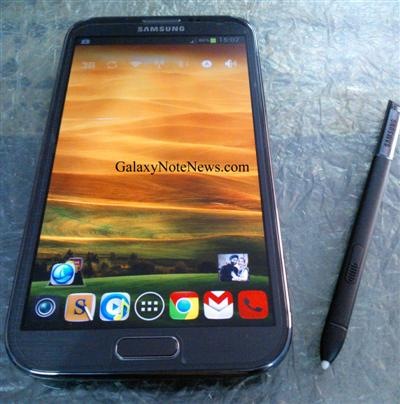 It is also great for those who want a bigger Galaxy S3. I used to own one and in fact, I was using it as my daily driver. I sold my GS3 and got a Note for about $800, unlocked. Expensive but worth every money.
I used my Galaxy Note for about 7 months and I was asked a lot by the onlookers about its size. To be honest, size was never a problem as it fits in the pocket just like any other phone. Galaxy Note 2 is taller, but is less wider. It feels better in the hands and first Note. The new grey Galaxy Note looks and feels expensive too than the white one.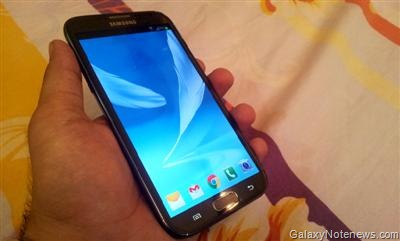 You must use two hands!
While it is less wider, you will still finding yourself using both of your hands for doing most of the functions. However, dialing number with one hand can be done if you enable 'one-hand operation' on your phone. This will shrink the size of elements in phone, calculator and on-screen keyboard.
Weight: It is not a light phone by any means. But its weight makes it feel solid; rigid and strong in hands. Overall quality has improved a great deal.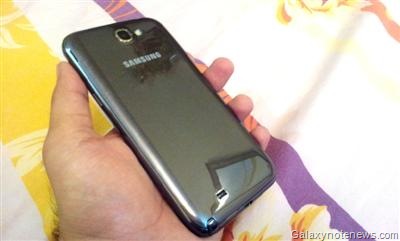 Performance: This phone is absolutely a screamer. Its 1.6GHz quad core Exynos Samsung-built processor runs circles around the first gen Note's 1.2GHz dual core processor. I have not run the benchmarks yet but everything is nearly instant on it, something you do not say about Android phones. This benchmark video by phonearena tells you the rest of story.
S-Pen Apps: When you take it out of its silo, it automatically unlocks the screen and shows you a blank note where you can scribble anything. The pen's tip has improved as it now made of rubber, not plastic. It feels better in hand and is more accurate as well.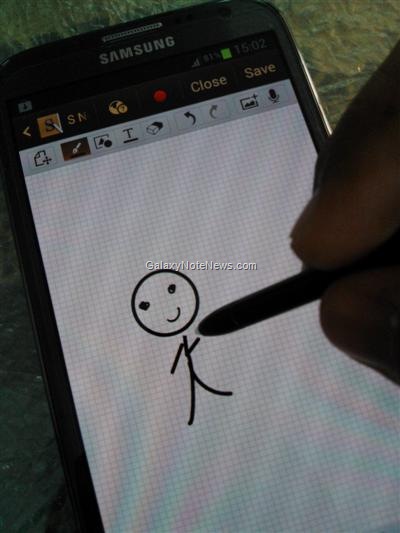 Battery Life – I am a blogger (hobby) and exporter (of Mercedes truck parts). My business keeps me occupied most of the time and I use my smartphone to read and answer nearly 70-80 emails a  day. I also make ~30-40 minutes of several short phone calls. In the evening, I relax myself by watching YouTube clips. While I am not a gamer, I do like playing Asphalt 7 and virtua tennis. I also use my phone for taking pictures as I sold my digital camera after I bought first generation Galaxy Note earlier this year. When I am on the move, I use the Wi-Fi tethering feature to share my 3G connection with my laptop and Lumia windows phone.

Galaxy Note's battery life is amazing and is so much better than the Galaxy Note and S3. Either of those used to barely last me throughout the whole day, but Galaxy Note can easily give me 2 days with HEAVY usage. The 3100mAh battery does not disappoints.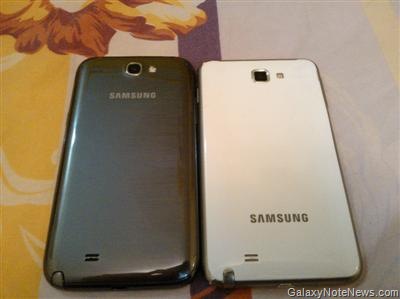 Verdict – While the Galaxy Note 2 is by no means a small phone and is not for everyone, it is the most powerful and exciting phone out there. iPhone 5 is amazing but iOS is a huge let down by all means. It will change your life. For ever. You can see the high resolution pictures at our flickr account. Also check out Galaxy Note 2 flip case review.