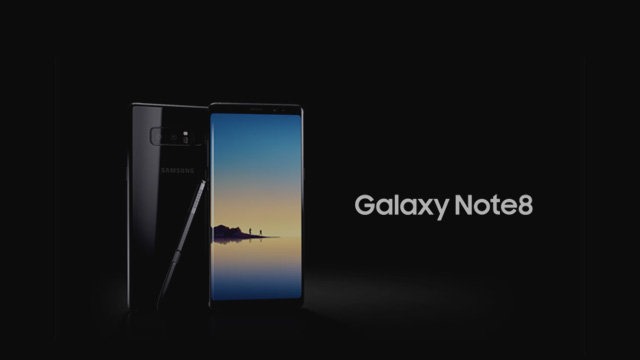 Qualcomm Snapdragon version of Samsung Galaxy Note 8 can now be rooted. These instructions come from the awesome XDA developers. This method will not trip the Knox counter so the warranty of your android phone will not get void. It is only for the Snapdragon variant and will not work on the Exynos or Chinese models. The root method is pretty much straight forward since the developer has done most of the hard work for you. All you need to do is follow the steps given below. Make sure you have followed all the pre-requisites. One thing to keep in mind though is to make entire backup of the internal as rooting procedure will delete everything stored on it.
Pre-requisites for rooting Samsung Galaxy Note 8
– Note 8 Pre-Rooted System.tar/PIT File Zip https://www.androidfilehost.com/?fid=745849072291693824
– Note 8 PART 2 Firmware Zip https://androidfilehost.com/?fid=745849072291692665
– ODIN app https://www.androidfilehost.com/?fid=745849072291680035
– A PC and ready to use Download Mode.
Part 1
1) Unzip the SamFAIL Note 8 Pre-Rooted System.tar and PIT File to your PC.
2) Have Comsey ODIN up and ready. Place your Note 8 into Download Mode and Connect to PC
3) In the AP slot, select the Pre-Rooted system.tar.


4) Now go to the PIT tab(Click OK or close on the warning box) and click and navigate to the PIT file you also just downloaded and select it.
5) On the OPTIONS tab, you will select the following: Auto Reboot, F. Reset Time, NAND ERASE ALL, and Re-Partition.
6) Once you have everything in place and the correct options selected, press START.
7) ODIN will say FAIL at the end of the flash and the phone will have rebooted to upload mode saying "Unknow Error". Don't fret however, the system should have still been written!
8) You will have to get the phone back into Download mode( Hold Power, VOL- and bixby together and the phone will reboot to download mode and tell you its in emergency mode. THIS IS NORMAL.) and then proceed to Part 2 Instructions!
Part 2 instructions:
1) Download and Extract the SamFAIL Note 8 Part 2 Firmware Zip to your PC
2) Click Reset in Comsey ODIN or close it out and re-open it so it is COMPLETELY cleared out
3) Now select the firmware. BL goes in BL, AP goes in AP, CP goes in CP, dont press start yet!
4) Now, this time we ARE NOT SELECTING A PIT FILE, We should just select Auto Reboot and F. Reset Time. DO NOT DO NAND ERASE ALL OR YOU WILL HAVE TO START OVER.
5) Once you got the partitions in place and the right options selected, Press Start!
7) Once phone boots up, Setup your device as normal and proceed to the SuperSU app. It may ask you to update the SU Binary. Select Normal method and let it do its thing. Follow its instructions then SU should say it was Successful in updating and it needs to reboot(You may have to do it multiple times. I believe its 2 or 3 times then its good) ENJOY SamFAIL ROOT!