Oukitel A28 is an affordable smartwatch that packs a lot of power and functions. Powered by the MediaTek MTK2502 processor, it operates over Bluetooth 4.0 giving stronger compatibility with Galaxy Note android phones and iPhone devices. It doubles as heart rate monitor and actually packs the same sensor that is being used in much-more expensive Apple Watch. This allows you to check your heart rate on the move.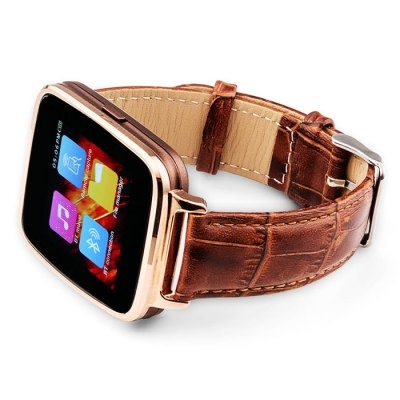 Since Oukitel A28 is a smartwatch, it syncs SMS, contacts, call log including missed and dialed calls from your phone to the watch. All this is done over Bluetooth, so no need to install any additional software or wires. You can buy Oukitel A28 from gearbest.com for just $56.
The Oukitel A28 doubles as Pedometer / Sleep monitoring / Sedentary reminder, allowing you to efficiently monitor sleep and reminds you to take rest if you are over working. It has a camera onboard but if you wish to take higher quality pictures, consider using the remote camera function which lets you control your phone's camera to take pictures. These pictures can be stored on onboard storage or micro SD a k a TF card slot.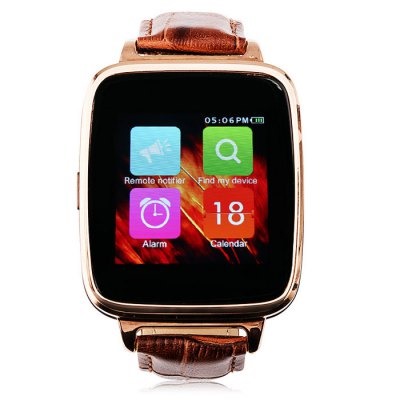 In similar fashion, you can use its remote music function, which streams music stored on your phone to Oukitel A28. Another excellent feature is ability to fetch notifications so you are always informed of your new emails, facebook, twitter, skype, wechat notifications.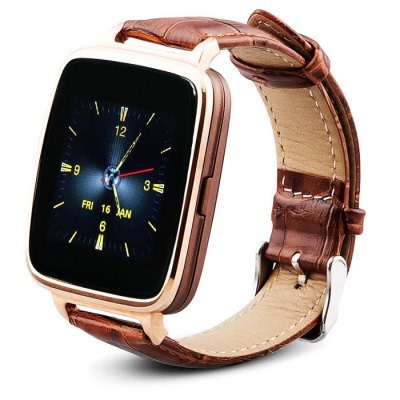 The display on the Oukitel A28 is really amazing. It features IPS technology that looks great from all angles. Measuring 1.54 inches, it has 240 x 240 pixel resolution and it looks stunning in person. The band material is made of genuine leather and case material is manufactured using stainless steel. There are two colors to choose from – brown and black with brown being my favorite.
Battery life is stellar on it – higher than what you find on typical smartwatches. I was able to get 3 days of moderate use. Of course your mileage may vary depending on your usage. Consider switching it off at night to prevent battery drain during night.