This is a Odex ROM for the Samsung Galaxy Note 9 phone, specifically N9 (SM-N960F) , S9 (SM-G960F) and S9+ (SM-G965F) variants. It is based on the latest Android 9.0 PIE N960FXXU3CSF9 firmware with security patch level: 2019-06-01. Knox and FOTA have been removed from this ROM. Add on options include LTE Icon (Enable LTE mobile data icon instead off 4G); Data Usage (Enable data usage information under brightness slider);NFC Icon (Enable NFC icon on statusbar when its enabled) and Network Traffic (Enable network traffic icon on statusbar); Netflix Fix (Fixed black screen with rooted device).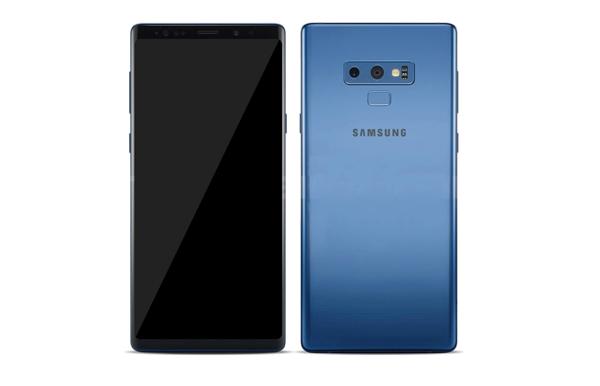 These CSC options are baked in this Odex ROM – ACR, AFG, AFR, ATO, AUT, BGL, BNG, BRI, BTC, BTU, CAC, CAM, CAU, CEL, CPW, DBT, DKR, ECT, EGY, EUR, GLB, ILO, INS, ITV, KSA, LAO, LUX, LYS, MAT, MID, MM1, MWD, MYM, NEE, NPL, NZC, OPS, ORX, PAK, PCL, PHE, PHN, PTR, ROM, SEB, SEE, SEK, SIN, SKZ, SLK, SMA, SMP, STH, TEB, TEL, THL, THR, KD, TMC, TNZ, TPH, TUN, TUR, VAU, VNZ, WTL, XEF, XEH, XEO, XEU, XEZ, XFA, XFE, XME, XNZ, XSA, XSG, XSP, XTC and XXV.
Here is the feature list of this Odex ROM for Galaxy Note 9 –
* Modem auto-update to recent version for N9/S9/S9+
* TGP Kernel for N9/S9/S9+
* RMM state lock fix included
* Hidden OEM unlock in developer settings for your safety
* Auto backup EFS partition to your internal storage for your safety
* Added grx multi action toogle (reboot to recovery toogle and more…)
* Disable signature check
* Disable flag secure
* Disable high volume warning dialog with headphones
* Disable brightness warning dialog
* Added snapchat ban fix
* Rom Control mods (customization for clock,battery,network traffic and more…)
* Build.prop tweaks for better battery and performance
* Init.d tweaks like: logs cleaner,zipalling and sqlite optimization
* Support wifi calling and volte
* Enabled applock
* Enabled ultra data saving
* Enabled s power planning
* Enabled memory saver
* Enabled samsung digital wellbeing
* Enabled extra toogles like: capture screen , screen recorder, volte, uds, power planing
* Button Mapper app (remap buttons)
* AdAway app (adblocker host app)
* Wings Fonts app (download new fonts)
* Phone Info (information about phone app)
* MTweaks (kernel toolkit app)
* Many CSC features enabled like: call recording, network speedmeter,receive MMS without mobile data on,recent app protection and many more.
How to install this Odex ROM?
* Reboot phone to Note 9 TWRP and download ROM from here.
* Make a wipe data , cache , dalvik-cache
* Flash rom
* Reboot phone and wait about 8 min
* Done