HP Split is a laptop with 13.3 inch display, 4GB RAM and 128GB solid state drive. But its most exciting feature is the ability to pull the display apart from the keyboard, letting the user use it like a slate tablet PC. Few months ago, HP released Envy X2 but it had netbook innards as it packed 10.1 inch display and was powered by an Atom Z2760 processor.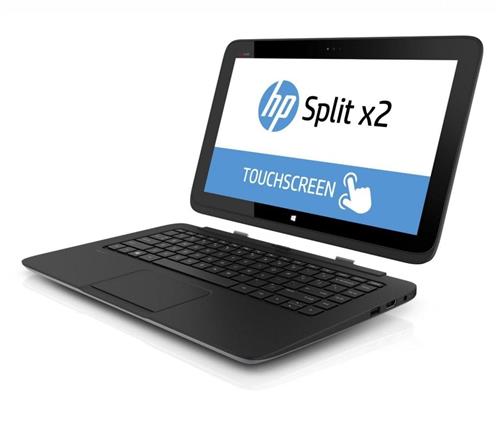 The HP Split X2 is different and yeah, expensive too. It is up for sale 800 dollars on best buy. Inside, you will find a Core i3 3229Y 1.4GHz ivy bridge processor, which is much more powerful in terms of benchmarks compared to the Atom Z2760 processor (used in Envy X2).
Other Split X2 specs include HDMI, USB 2.0 and USB 3.0 port. An extra battery is also included in the base station to prolong your battery runtimes.
Update – The Split X2 has also been launched in India for Rs 64,990.