Normally, wireless chargers are tad slow for charging my Samsung Galaxy Note 5 but the ChoeTech wireless fast charger T511-S is going to change all that. It promises to charge your device as fast as a wired quick charge 2.0 charger but it does it wirelessly which is nice.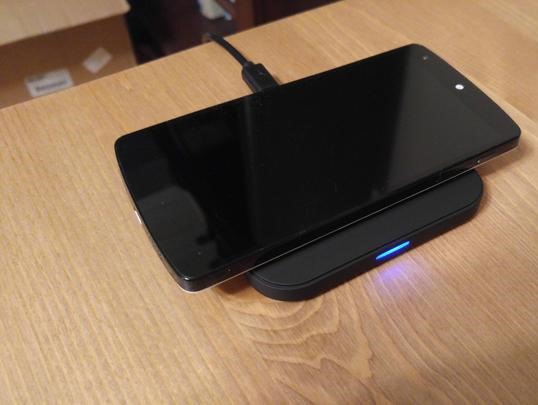 Shown below in the following picture is my LG V10 as I took my Galaxy Note 5 to take this picture. When you place your smartphone on ChoeTech wireless fast charger T511-S, the LED on the charger will glow green to show that it is charging the device. This also shows that quick charging is being done. You can buy it for mere $24 on amazon.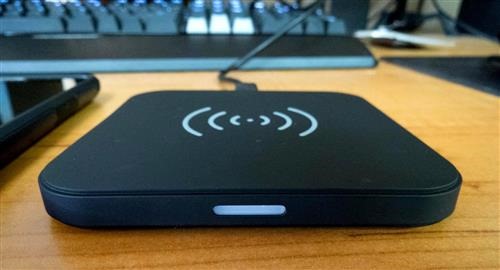 It might glow blue if the phone is not doing fast charging. I love the build quality and its ergonomic design. I also like how thin and light it is. It still holds its place nicely as it has sticky pads that ensure it doesn't slide around.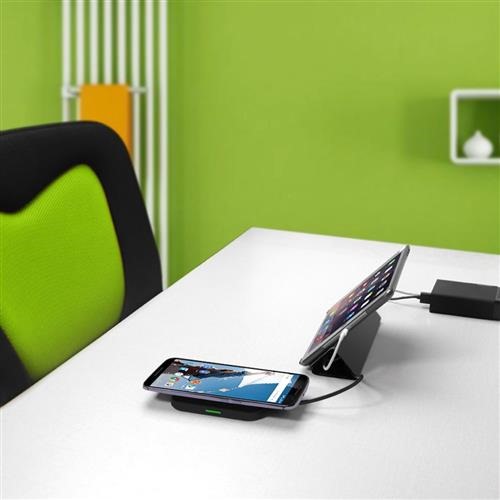 * Universal Compatibility: two models for wireless charging: (1)Fast Charge Model(Output 10W Max) for your Galaxy Note 5 and S6 Edge+, (2)Standard Charge Model(Output 5W Max) for your standard QI enabled device like S6,S6 Edge
* It's normal for the pad and phone get warm slightly during inductive charging, and they may get even warmer, if you use your phone during charging, for example using GPS or playing games, music etc. Its usage is very simple, what you need to do is just putting the charging machine with QI-marked in the charging area, then it will start to charging persistently.
* You will find it a good solution for your convenient digital life.Please read the User Manual carefully before use.Some of the smartphone need an extra receiver module such as Samsung Galaxy
The only thing not to like about it is that if you do not center your Galaxy Note 5 or any other smartphone, it will not charge it. You ought to place it horizontally.