One of the biggest concerns today for any smartphone user is the battery life of their phones. Often times, users find that they are running out of battery on their phone, especially in urgent situations. There are a few models in the market that are known for their excellent battery life. Some of the best phone with long lasting battery life are mentioned below:
Gionee Marathon M3
The Marathon M3 is one of the best smartphones that is known for its long battery life. The phone is powered by Android KitKat and features a 5" IPS HD Display Screen. On the hardware front, the phone comes loaded with 1.3 GHz quad-core processor, 1 GB RAM, and 8 GB ROM. The powerful 5000 mAh battery keeps you phone running for 32.8 days on standby mode and it provides up to 32. 46 hours of talk time for 3G users and if you are a 2G user, you can enjoy uninterrupted talk time up to 51 hours. True to its name, the Gionee M3 mobile is built to run a marathon race. If you compare the mobile price list of different phones in the market, the phone price at Rs. 12,000/- is totally worth its price.
Intex Aqua Power HD
Intex phones may not be immensely popular as other brands but if you ask any Intex phone users about the battery life of this model, you would hear only praises and appreciation. The phone boasts of having a 4000 mAh battery that helps you stay connected all day long even with continuous usage. Other specifications that make this model a worthy buy is its 2 GB RAM, Media Tek octa-core chipset processor and 12 GB internal memory. For additional memory there is a slot for microSD card that can be expanded up to 32 GB. With all these awesome specifications and a price of Rs. 9,500/- the Intex Aqua Power HD is totally worth it's every penny.
Lenovo A5000
This is one of the latest entrants in the smartphone market. The model is the successor of Lenovo A4000 and it comes with an improved hardware specification and better battery life than its predecessor. The phone runs on Android KitKat and sports a 5" HD display screen. The phone is powered by 4000 mAh battery that keeps your phone running for full day and stay connected at all times; on a standby mode, the phone lasts for 792 hours. Under the hood of this amazing smartphone is MediaTek MT6582 1.3 GHz quad-core chip, 8 MP camera with LED flash light and 1 GB RAM. With such incredible battery life and a price of Rs. 10,500/-, the phone surely offers great value for its money.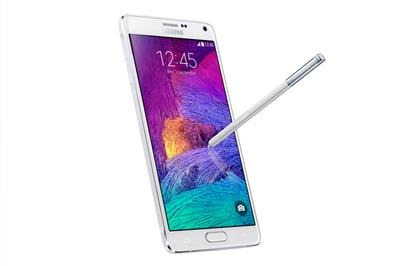 Samsung Galaxy Note 4
A smartphone list would seem incomplete without any of the Samsung phones featuring in it. When it comes to phones that offers great battery back, the Samsung Galaxy note series phones are rated among the best. The powerful 3220 mAh battery help you keep your phone running for more than 2 days with normal usage. Other specifications that would surely leave you in awe of this model is its 2.7 GHz quad-core processor, 3 GB RAM, 3.7 MP front camera, 16 MP rear camera and Gorilla Glass 4 that lends added security to your screen. Although the price of this phone is on a higher side, it would cost you Rs. 50,400/- it's awesome features are sure to provide an amazing user experience.