Just like Samsung introduced flip cases for the Galaxy Note 1 and Note 2, it has released one for the Galaxy Note 8.0. These will be made available in five colors as shown in the image below – dark grey, pink, white, red and lime.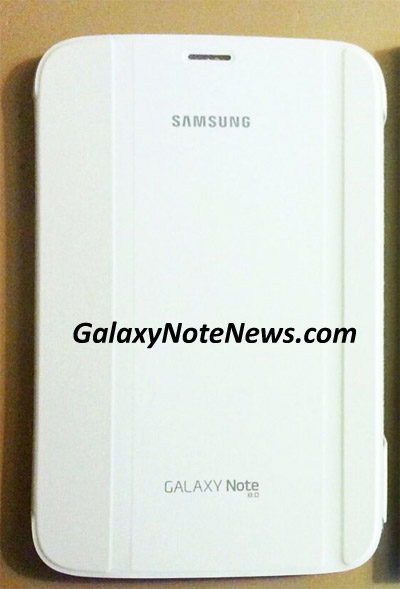 The official flip case offers similar functionality as Galaxy Note 2 flip cover and more. This case does not replaces the back but instead adds another layer of protection. So you do gain a little bit of thickness with this cover on. As the Note 8.0 has an earpiece, the official flip case has openings for that on the front flip. However, you would definitely look like a maniac talking into a 8 inch tablet. Still, the opening is welcome as this opening was missing in the Tab 2's official case.

The official case for the Note 8.0 can elevate the device so that you can use for extending typing sessions. I wrote this whole review in this position.
So, here are the pros and cons.
Pros:
* Very thin and light.
* Sleep and wake function are built in.
* Gives access to all ports and buttons.
* Very easy to hold and gives the user a comfortable feel
Cons:
* Gives little protection to the device.
* No S-pen holder built in.
* No magnets to keep the flaps closed.